Sound of Sirens
by Jen Minkman
(Beautiful cover, right?!)
An ancient land protected by a Tower of Light,
its people ever tempted by Siren song,
and a girl who falls for the wrong boy.

On the island of Skylge, electricity is only for the Currents – the rich ruling class who once came from across the sea and brought the holy fire of St. Brandan to Skylge. Ever since, the light in the Brandaris Tower has protected the islanders. Heeding the Siren's call will drown your body and steal your soul, but the sacred light in the Tower will chase the merfolk away.

When Skylger girl Enna welcomes her brother back from a long sea voyage, he gives her a special present from the mainland – an electronic record only playable on a Current device. The problem is that Royce Bolton, Current heartthrob and the town's most gifted pianist, wants it too. After she stubbornly refuses to sell the LP featuring his favorite artist, he suggests sharing the record by secretly meeting up in his private summer house. Taken aback yet thrilled, Enna agrees – and discovers that there's more than meets the eye when it comes to Current society and the history of Skylge. Why do the Sirens tempt the islanders to give themselves up to the sea? And where does the Currents' monopoly on electricity really come from?

While struggling with these questions, Enna begins to fall for Royce, risking everything to be with a guy who is clearly wrong for her. She will learn that the sound of Sirens isn't the most treacherous thing out there to haunt her dreams.

(The setting of Tales of Skylge is loosely based on the Dutch island of Terschelling, or Schylge in the island's dialect. Although the names and places in this book will sound very familiar to people living on the island, the characters and events are, of course, entirely fictitious in nature.)
I loved Sound of Sirens before reading it and I was happy the author gave me her book in exchange of an honnest review. And here it is !
Sound of Sirens is the first book in a new dystopian series called Tales of Skylge.
All starts because of a gift the young Enna got from her older brother. It's a LP that she can't listen because only the Current people are allowed to use electricity. Still, she loves the gift and wouldn't let go of it for anyone. Royce Bolton, the gorgeous and out of reach Current boy wants to listen to the LP and, against her prejudices, Enna agrees to go listen to it with him. She doesn't know that it's the beginning of a new and strong friendship, that music is what will link them. The young Skylger understands quickly that the talented piannist is more than just a gorgeous face. She can't help but fall for him... And Enna and Royce have much more than the same taste in music to talk about. They both lost their mother because of the dangerous creatures who live in the sea. The sound of sirens have cost them a lot and for Enna, it's still a feeling she has to go thourgh, a call from the sea. Because it's easy to be tempted by something you can't fight. The light in the Brandaris Tower that protect the islanders from the sirens is not strong enough and protects more the Current than the Skylgers. Electricity is the real deal, the thing that the Skylgers need to trully fight against the Sirens. It's also the key to win their freedom, to live the way they want, without the constraints that the lack of electricity imposes. And what if there was finally a way to make the Island a fairer and safer place? What about the creatures and the stories told about them? How Enna and her brother, who kept a secret of his own, can fight for justice when they hardly know what's true anymore?
Like I said, I really liked the blurb so I absolultly wanted to read this novella. It's a fast read and it's as usual beautifully written. It tells the story of a world that doesn't seem that far away from us. There's this vision of right and wrong that I found clever and well represented by two strong characters, Enna and Royce. They embody the differences between the two castes they're from. And at the same time, I feel like they are alike too. They both are disturbed by the World they live in. But it's not just about what's fair and how life should or could be for the Skylgers. There is a big and compelling mystery that I need to read more about. In this first novella of Tales of Sklyge, I think the point was to focus of the people living there. And I really loved that, the characters and the setting. But what about the mairmaids, the Nixens? What's their story? I'm really curious about them and I want to find out how special and unique they are. I already have theories but I'm sure I will love what Jen will bring us in the next book of the series.
I hope my review makes you want to discover this new dysopian series. I love dystoian genre and read a lot of dystopian books. But Jen gives us once again a story with strong, moving and interesting characters. I was exciting and great to read another dystopian series by Jen. After reading Sound of Sirens, you will want more because it has all of the best ingredients of a memorable and compelling story. Please, check my other review of Jen Minkman books and our interview. I can't wait to talk to you about the sequel, Light of Lorelei. You can buy Sound of Sirens on Amazon, ebook and paperback.
Have a good read !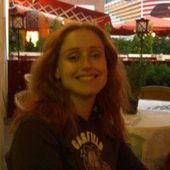 My interview with Jen Minkman - My Bookshelf is yours !
Hi everyone ! These past few weeks, I had the great pleasure to start a dystopian trilogy. It was not my first dystopian series, so I believe I know what I'm talking about. . So when I say Jen ...
http://mybookshelfisyours.over-blog.com/2014/05/my-interview-with-jen-minkman.html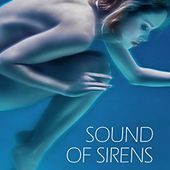 Sound of Sirens: (Tales of Skylge #1)
Sound of Sirens: (Tales of Skylge #1) - Kindle edition by Jen Minkman. Download it once and read it on your Kindle device, PC, phones or tablets. Use features like bookmarks, note taking and ...
http://www.amazon.com/Sound-Sirens-Tales-Skylge-1-ebook/dp/B00PEN2XI0/ref=la_B007T436QK_1_11?s=books&ie=UTF8&qid=1416949650&sr=1-11