Hi there !
Before I post my two latest reviews, here is my selection for this month ! It is three YA books, you get it right, in May, I'm going back to my first love ! I hope you will enjoy this bookshelf.
1) Somewhere only we know by Chayanne Young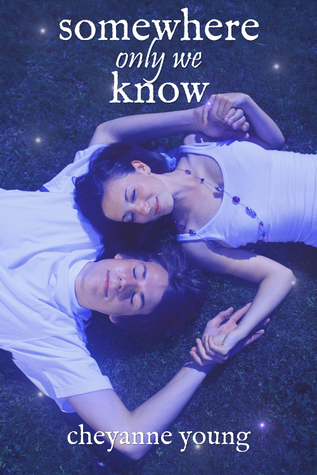 "Sadie Bradford's life is one anxiety attack after another. All she wants is to escape life's realities for the summer and hang out with her best friend Aaron. But her grandmother has other plans: Sadie will get a job. Sadie will do volunteer work. Sadie will make new friends - friends without brain injuries that make them forget everything...friends that aren't Aaron.

While Sadie struggles to survive her anxiety with all these new changes, she finds an escape when she dreams herself into the beautiful world of Isola Fiona. It's a place that cures memory loss and anxiety. It's a place where she and Aaron can fall in love.

But after dragging Aaron along with her to her dream world, things take a turn. Every time they return home, Sadie's anxiety is a little better but Aaron's memory is still gone. And Isola Fiona may not be much of a dream after all. As Sadie realizes that Isola Fiona is as real as her anxiety, she rushes to change the course of fate and make things right, but she may be too late..."
I started reading this book yesterday and so far, I love it !
2) Until The Beginning by Amy Plum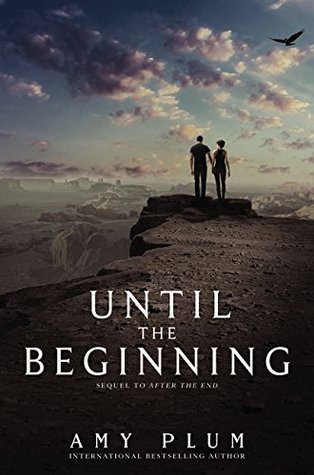 "When Juneau's clan disappeared, she lost so much more than her friends and family. She soon discovered everything she thought she knew about her life was a lie. Her people's gifts were actually secret abilities that others wanted, desperately enough to kidnap an entire village.

Juneau and her new companion Miles's cross-country journey to find her clan has led them to a game preserve in New Mexico. Now Juneau's people are finally within reach, and she will stop at nothing to save them. But she has a target on her back too, because unbeknownst to her she is the key to unlocking everything. To rescue her people - and herself - Juneau must discover what she, and her abilities, are truly capable of."
Okay, so I've been waiting for this book since last year ! It's the second book of the After The End series and if you didn't read the first book, go read it now or find my review and interview in my blog.
3) Witchcraft Couture by Katarina West
"Oscar Pellegrini is a talented fashion designer with a deadly enemy: his own critical mind. He destroys much of what he designs and has been drifting for years, gradually retreating from the fashion business he loves but holding on to his dreams of success.

A chance meeting with a former girlfriend triggers a creative crisis so deep that Oscar escapes to Russia, where he drinks and despairs like never before. Just when he thinks he has lost everything he discovers a magical machine that turns ordinary outfits into irresistible sartorial triumphs. Oscar takes the machine back to Italy – and before he knows it, he has become famous for his designs, and celebrities and socialites are fighting to be first to wear his gorgeous garments.

But the happily-ever-after ending for the fashion messiah turns into a nightmare when his dresses acquire a life of their own, gaining energy and evil as time goes on. Haunted by his creations, a dark secret he is no longer able to hide, Oscar finds himself fighting for his life and sanity, and searching for the answer to a question he never knew existed.

Is there such a thing as stolen genius, and if there is, can it turn against the very person who stole it?"
It's a review request from the author and I finally have the time to read it. I was intrigued by the blurb and I'm happy I get to read this novel.
So what do you think? What are you reading this month?