Hello everyone !
This February is about love ! I know, I'm not being original ! But my selection of books for this month coincides perfectly with the love theme. You will have : a broken artist lost in New-York, with his heart stuck in Paris... A romance with an amazing book boyfriend and secrets. And a budding love story set in Paris. (Yep, Paris is kind of unavoidable when we speak of love, right?) So for those who don't really enjoy Valentine's day or simply don't have one this year, don't forget you're a book away from a book boyfriend worth your exploding and beautiful beating heart !
1) Die Once More (#3.5 in the Die For Me series) by Amy Plum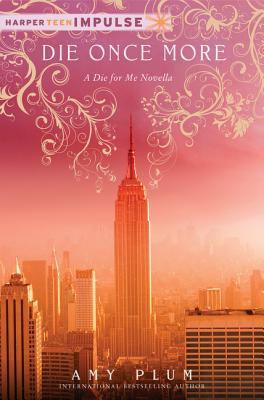 "This one-hundred-page novella picks up where the international bestselling Die for Me trilogy ended and follows the eternally irresistible Jules Marchenoir as he leaves Paris behind for a fresh start in New York City.

Jules is a revenant—an undead being whose fate forces him to sacrifice himself over and over again to save human lives. He's spent the last century flirting his way through Paris and, most recently, falling in love with his best friend's girlfriend. Loyalty and heartbreak have led him to choose a new life in NYC.

Separated from his friends and his home, Jules is adrift in this dangerous new world, facing unknown enemies . . . until he meets a revenant named Ava. Though the battle for France has been won, an epic war between good and evil has just begun in the Big Apple, and Ava needs Jules's help to uncover the key to an American victory. Jules finds himself in the same position he crossed an ocean to escape: at risk of losing his immortal existence as well as his heart."
For those who don't already know it, I'm a huge Amy Plum fan ! I finished this novella a few days ago and I'm about to share with you my review. It was PERFECT !
2) Smokescreen by Ahren Sanders
"Stella Sullivan

Bright. Dedicated. Loyal.

The day I walked into his boardroom, I had no idea my life was about to change forever. It was supposed to be a simple proposal that would catapult my career. The chance to help Hurst & McCoy save one of their flailing business lines seemed simple enough. However, I never expected that one look at Maxwell McCoy would have me grasping for control. He's demanding, charming, powerful; most of all he's beautiful, inside and out. As hard as I fought against the attraction, he broke down my defenses. But he's hiding things. Even when secrets, lies, and greed threaten everything I have worked so hard for, I couldn't walk away. There's no denying, the moment my eyes landed on Maxwell McCoy was the moment I became his.

Maxwell McCoy

Rich. Brilliant. Powerful.

People only see me as CEO of Hurst & McCoy. The ruthless businessman whose mere presence demands respect. People don't know I chose to leave a life I loved in order to protect my father's legacy and reputation. When my company's future was threatened, I had no choice but to seek assistance. The day Stella Sullivan walked into my boardroom was the day my heart started beating again. One business proposal, from the topaz-eyed beauty, changed my life. She tried to deny our unyielding chemistry, but I wouldn't. I should let her go, but I didn't.

The smokescreen I created soon comes crashing down, forcing me to fight for everything I love.

*Due to graphic language and explicit sexual situations, this book is recommended for readers 18+."
As I write this post, I'm halfway Smokescreen and it's really good ! The kind of Romance I love to discover, with a gorgeous and amazing book boyfriend. It's also a new release and I'm participating to the blog tour. You can already check my book release post about Smokescreen. Don't miss this good reads !
3) Lost In Translation by S.L Scott
"Kandace Miller is a star student who stays on the straight and narrow path of her perfectly planned life.
Olivier DeMarche always chooses the shortcut in life, wanting the easy way in and out of every situation.
One room.
One beautiful American.
One sexy Frenchman.
Five days in Paris.
That's all it takes to ignite a spark into a flame. But when two opposites attract, can the language of love keep them together or will they be Lost in Translation?"
I can't wait to talk to you about this short read, I got the feeling I'm gonna love it !
I wish you a good read and of you have a book to recommand me, feel free to comment !
Thank you !