This month, I've decided to go through my bookshelves to find books
I should have read a long time ago. I picted two books
you may have heard of and the new book of one of my favorites writers, coming out today (12/09/14). I don't have a selection of books
about Christmas but I hope you get all the books you want this year.
Please tell me about what your holiday reading and if you read one of the books I chose. I'd be glad to chat with you about it, of course.
1) Shiver
by Maggie Stiefvater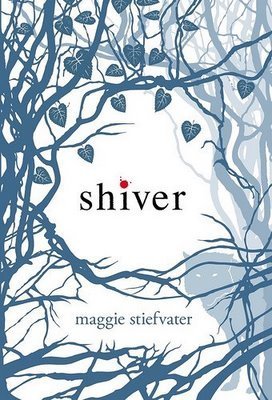 "For years, Grace has watched the wolves in the woods behind her house. One yellow-eyed wolf—her wolf—is a chilling presence she can't seem to live without.

Meanwhile, Sam has lived two lives: In winter the frozen woods, the protection of the pack, and the silent company of a fearless girl. In summer, a few precious months of being human… until the cold makes him shift back again.

Now, Grace meets a yellow-eyed boy whose familiarity takes her breath away. It's her wolf. It has to be. But as winter nears, Sam must fight to stay human—or risk losing himself, and Grace, forever."
I'm sure you've already heard about this book or read it. I've spotted a few months ago but I bought the three books series lately (in French) so I'm glad I won't have to wait to read all the series.
2) Pincess of Thorns
by Stacey Jay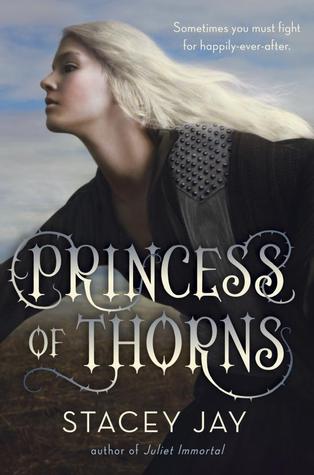 "Game of Thrones meets the Grimm's fairy tales in this twisted, fast-paced romantic
fantasy-adventure about Sleeping Beauty's daughter, a warrior princess who must fight to reclaim her throne.

Though she looks like a mere mortal, Princess Aurora is a fairy blessed with enhanced strength, bravery, and mercy yet cursed to destroy the free will of any male who kisses her. Disguised as a boy, she enlists the help of the handsome but also cursed Prince Niklaas to fight legions of evil and free her brother from the ogre queen who stole Aurora's throne ten years ago.

Will Aurora triumph over evil and reach her brother before it's too late? Can Aurora and Niklaas break the curses that will otherwise forever keep them from finding their one true love? "
Yeah ! Finally, Princess of Thorns is out ! If you went through my blog, you surely understood how much I love Stacey Jay. It's a retelling and she's really good when she does that kind of thing. (See Juliet Immortal for instance) But this universe is not the kind I love. I never liked GoT so it may be a problem... I don't know because I never dislike a novel Stacey wrote and I really have the feeling I'm gonna love it, as always ! I hope I will get the book next week so I can start reading it right away.
3) Between the Devil and the Deep Blue Sea
byApril Genevieve Tucholke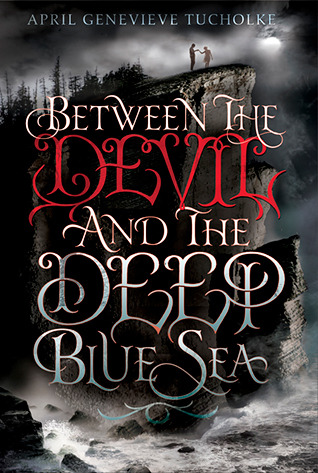 "You stop fearing the devil when you're holding his hand
...

Nothing much exciting rolls through Violet White's sleepy, seaside town… until River
West comes along. River
rents the guest house
behind Violet's crumbling estate, and as eerie, grim things start to happen, Violet begins to wonder about the boy living
in her backyard.

Is River just a crooked-smiling liar with pretty eyes and a mysterious past? Or could he be something more?

Violet's grandmother always warned her about the Devil, but she never said he could be a dark-haired boy who takes naps in the sun, who likes coffee
, who kisses you in a cemetery... who makes you want to kiss back.

Violet's already so knee-deep in love, she can't see straight. And that's just how River likes it.

Blending faded decadence and the thrilling dread of gothic horror, April Genevieve Tucholke weaves a dreamy, twisting contemporary ROMANCE
, as gorgeously told as it is terrifying—a debut to watch. "
I wanted to read this book
for so long ! The second and I think the last book of the series is out in French. I love the cover and the blurb and can't wait to give it a try !
I wish you a merry Christmas in advance, and happy reading to all !