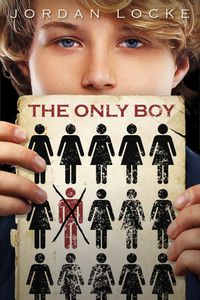 Here we go with my own review of The Only Boy !

First I am sorry to repeat myself but I really loved this novel ! I already told you I loved the synopsis but I have to say while reading it, I was not disappointed !

The Only Boy is full of surprises ! We do not get lost with an unrealistic love story or details. Everything is beautiful and intense. I could not stop reading it. It was so easy to get in the story and I felt like I could not know what is right or wrong anymore. The limit between good and bad was so thin and I was wondering all kind of questions like : Who protects who? When and where Mary and Taylor would find their way back to each other? Who is really the vilain? What end?!

And there is something about the writing which made my read so great ! I think it goes right to the point. It is really efficient. For instance, what I really loved is I could read Mary and Taylor's points of view. I could know what they thought, what they felt, their battle to find out the truth and seek justice. All that being done with a rythm so unique. Also, I love the fact that there is two different worlds, the ones of the Earthers and the one of Mary. These worlds are superposed despite of the fact they are so different. Just like Mary and Taylor.

It is so brilliant ! So refreshing !

I have to admit, The Only Boy made me think of Delirium. Not only because it is a dystopie too, but above all there is a string of events which leaves you breathless. It leads us to rethink things we would not have thought about before.

If you want more information, you can go see my previous posts about The Only Boy. Go have a look at Jordan Locke's blog. And don't forget ! Soon I will post my interview with Jordan Locke !

Just in case you need to be more convinced to go buy and read The Only Boy !